Seminars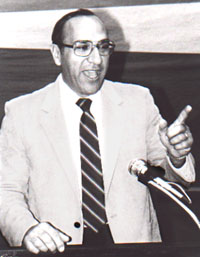 John provides programs with emphasis on motivation, sales, keynotes and inspiration. Over 2,700 companies have utilized John as their speaker.
John has over 60 hours of material which he can use to customize your program. Following is a sample of some of the topics and strategies. All programs are customized to fit your specific needs.
---
Some of John's past titles include:
Sales/Business
"How to Improve Your Business, Rejuvenate Your Employees, and Increase the Bottom Line"
Sales/Business seminars and workshops include such topics such as:
Ask Until · Accountability · Loyalty · Removing limitations · Stay alert for opportunities · 10% Rule · Customer relations · Listening with your ears · Listening with your eyes
Motivation
"10 Secrets to Personal Success"
"How to Get Excited, Get Results, and Get What You Want in Life"
Motivation seminars and workshops include such topics such as:
Six types of motivation · 10 foods to never eat · Handling stress · Habits · Attitude · Taking responsibility · Three steps to high performance · Self talk
Management/Leadership
"How to Manage Your Time, Your Workers, and Your Success"
"The 20 Principles of Successful Leadership"
Management seminars and workshops include such topics such as:
Disney's secrets · Adapting to change · Leadership · Persistence · Rewards/praise · Team building · Turning problems into opportunities