A Message From John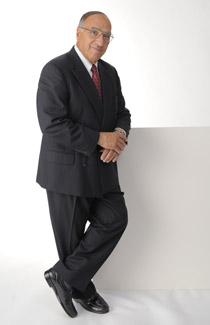 Every time you utilize a professional speaker, you put yourself on the line. Your decision on which speaker to use determines if your meeting will be full of exciting and meaningful ideas, or dull and boring.
Just like you, I put myself "on the line" every time I speak. I am not paid just to provide a speech, but to provide a program that is full of high energy, loaded with "how to ideas", and has your audience wanting more. That's why every speech is guaranteed! That's right, you get a quality program or you don't pay.
Take a look at our guarantee. We've been using it since 1984. You'll notice the fee I quote you means absolutely nothing. The actual amount you'll pay for the program is determined on how much value the information provides -- and your people are the judges.
Obviously with this guarantee, I wouldn't be in business today if our programs didn't produce results. So, go with a proven professional and remember-we are both putting ourselves on the line.
I'll do my part-guaranteed!
Your Checklist For Choosing the Right Speaker
Checklist
John
Avianantos
Speaker
#2
Speaker
#3
Audience Determines Fee
Yes!
Custom-Designed Handouts For All Attendees
Yes!
Special Participation Awards
Yes!
Multiple Speech Discount
Yes!
Published Author
Yes!
Special Discounts For Schools and Church Groups
Yes!
Detailed Fact Gathering Questionnaire
Yes!
Multi-Media Presentations
Yes!
Cutting-Edge Material
Yes!
Fast-Paced, Upbeat Programs
Yes!
Appropriate Use of Clean Humor
Yes!
Frequent Radio Talk-Show Guest
Yes!
Flies Coach-Class To Save You Money
Yes!
Easy To Work With
Yes!
24-Hour Turnaround On All Requests
Yes!
50% Discounts on John's Albums for Attendees
Yes!
Proven Professional with More Than 2,700 Presentations Over 25 Years
Yes!
Detailed Set-Up Checklist
Yes!
Makes Meeting Planner Look Great
Yes!
---